New E-File Threshold Is Here: IRS regulations lower the e-file threshold for information returns from 250 returns to 10 returns for calendar year 2023 (filed in 2024). Read More >
Easy to view Filing Home
Team Environment
Creating and managing teams in Yearli Premier is easy. Best of all, there is no additional fee to create a team or add members to a team. You can create a team for a location or department and you can limit what forms or clients each team can access.
Add/Remove Users
Use team management to easily manage members of a team. Account administrators will be able to change member permission level, add/remove remove members from a team, and resend member invite emails.

Easy/Clean Data Entry
Import Data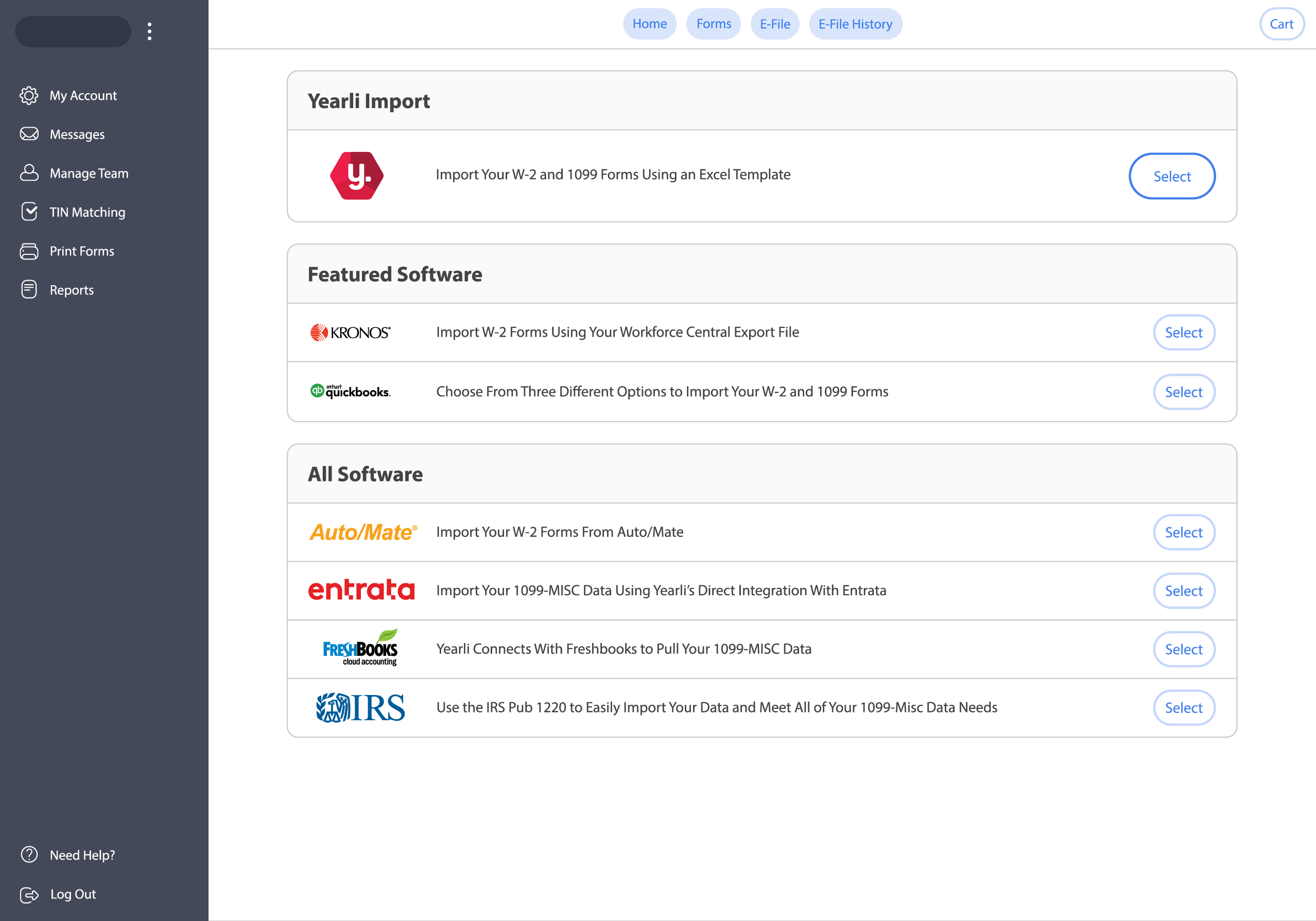 Preview Work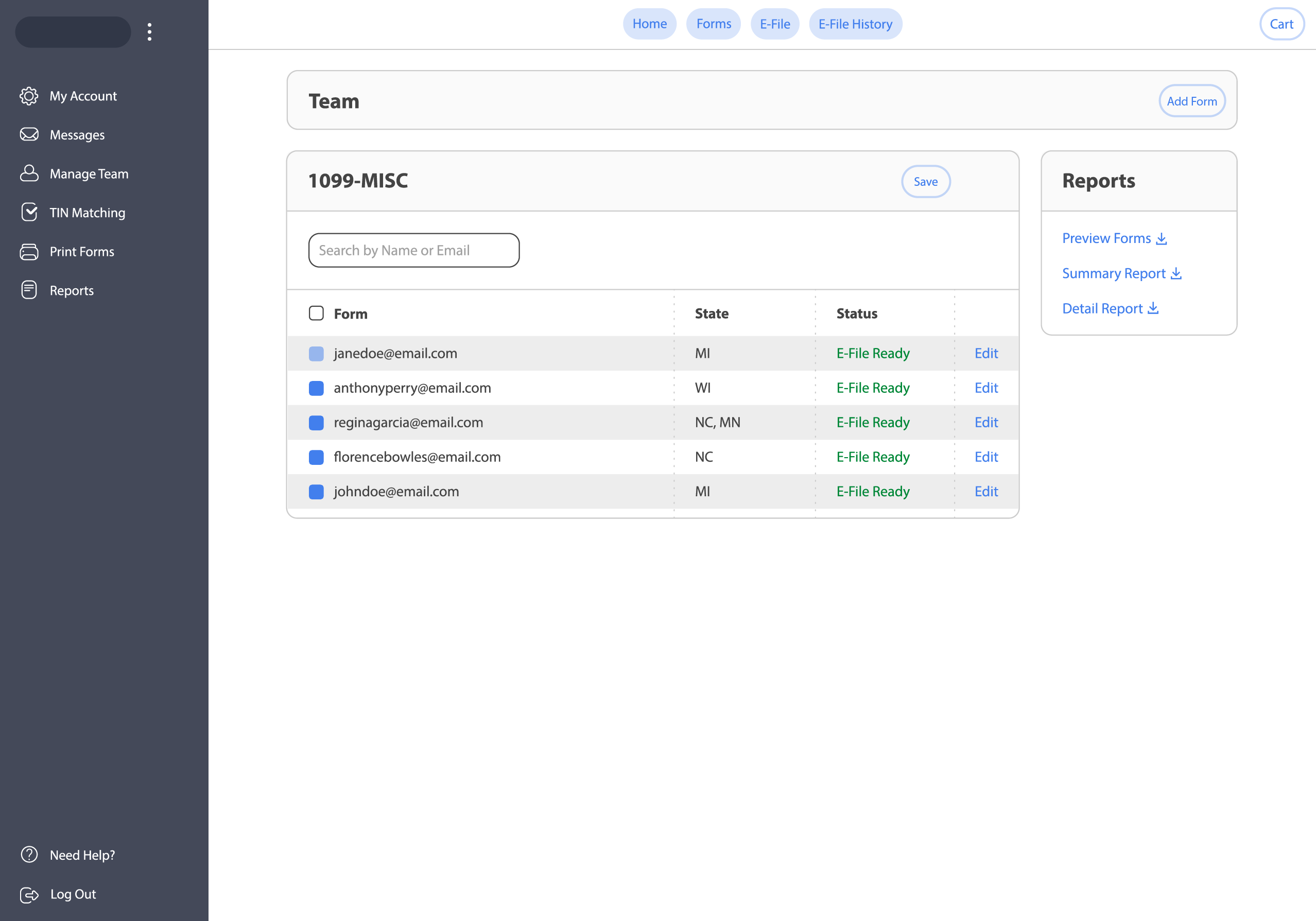 Choose Filing Service
Print Forms
Talk To An Expert
Interested in learning more about Yearli Premier? Submit your email address and a Yearli Premier expert will contact you shortly.